Sustainable view of Lesaffre has encouraged the company to develop ecofriendly agro products to efficiently replace chemical or non-natural nutrients for crop and animal usage.
Our Agro-products (vinasses) could be defined as a concentrated beet/cane juice without sugar, a very sustainable raw material for plant and animal nutrition.
To effectively replace meal and chemical fertilizers.
Lesaffre believes that sustainability means more than environmental concerns and necessarily implies an investment in numerous team initiatives to supportlocal populations in an important number of countries where Lesaffre is working such as Argentina, Morocco, Turkey, China… No less than thirty best practices have been listed in this domain throughout the world. All these concrete initiatives highlight Lesaffre commitment to feeding and protecting the planet more effectively.
LIntegrating our business into the environmental cycle
Lesaffre uses raw materials sourced from farming to produce yeast and favours the return to the land of its co-products. Lesaffre
Benefiting from the expertise and the knowledge of Lesaffre group and its staff of agronomists, Plant nutrition sector develops research and development programs for new market opportunities.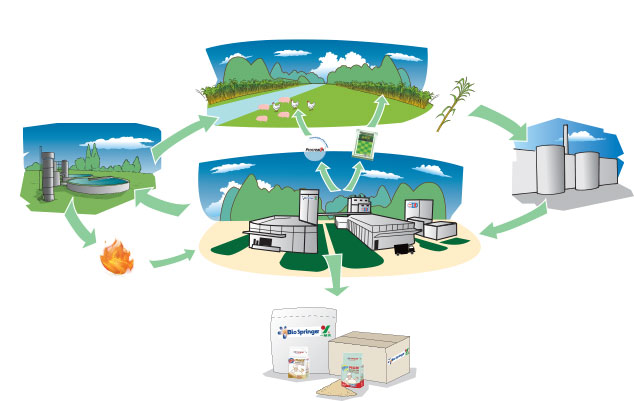 Our products